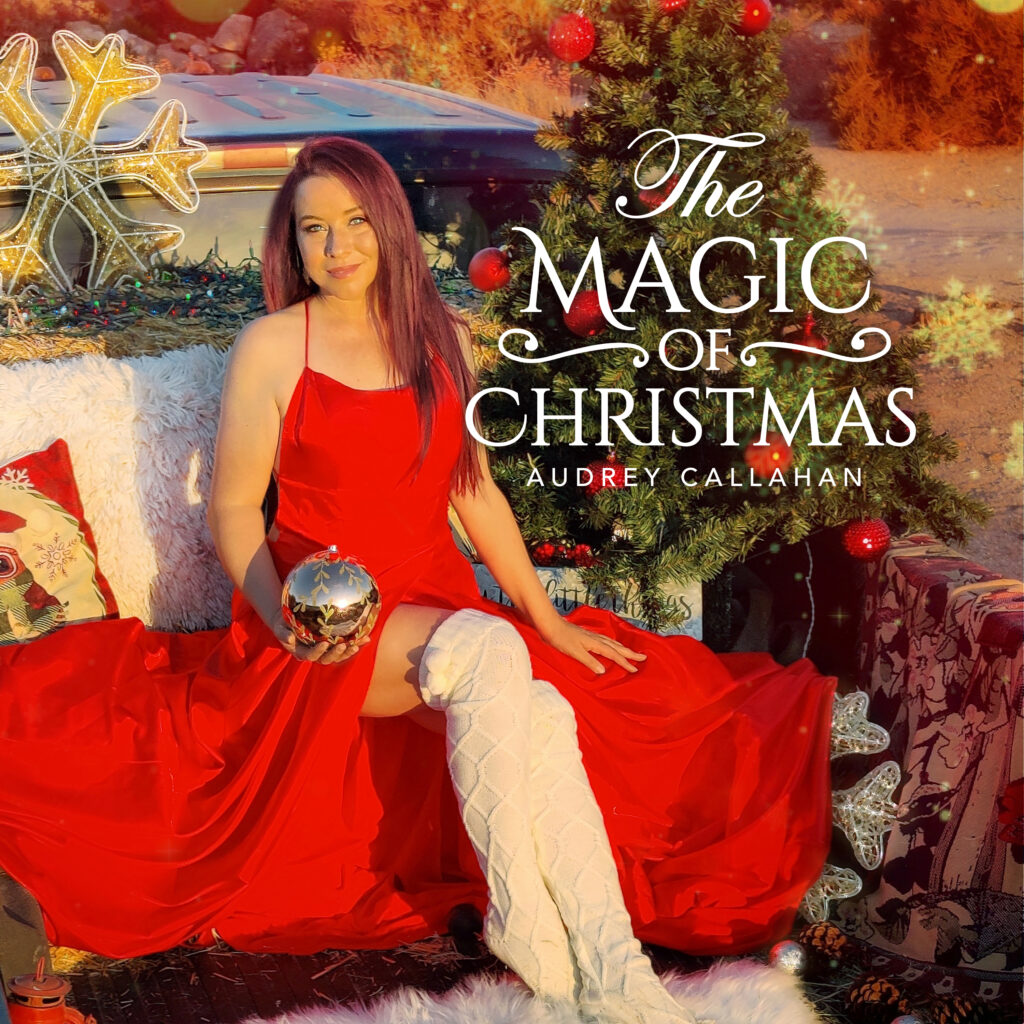 San Diego, CA, Release: November 27, 2020. For Immediate Release.
Audrey Callahan announces the release of her much anticipated, first-ever, Christmas EP. The Magic Of Christmas goes world-wide on November 27, 2020.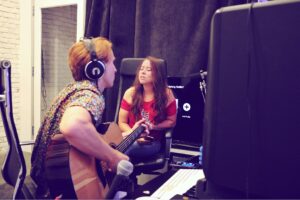 Featuring well-known producers such as Thomas Barsoe of the OC Hit Factory, Becky Willard of Vox Fox Productions, and more, it's sure to put you squarely in the holiday spirit.
"I've always known I wanted to create Christmas music of my very own, it just always seemed like such a daunting task. With so many beautiful classics already in place, I wanted the timing and the feeling to be just right before embarking on my own holiday journey." ~ Audrey Callahan
And a journey it is! The album opens with a bouncy, joyful, a capella re-imagination of a few holiday favorites; Jingle Bells and Deck the halls. It then moves into a festive, original pop anthem (My Christmas Wish for You) in which Audrey longs to be able to bottle the Magic of Christmas in order for her listeners to feel it all year through.
While we're still in party mode, we venture into a hip-hop driven rendition of Mr. Grinch featuring delicious vocal acrobatics and production unlike any other version of this song that we've heard before. Now that we are FULL CHRISTMAS MODE, she then lures us into a touching original song highlighting the true meaning of Christmas (Magic in Christmas). It all culminates in a powerful and cinematic rendition of Auld Lang Syne.
Creating a Christmas album, mid-pandemic presented a few challenges for Audrey. One of them being the need to work virtually with a few of her producers. Having been an accomplished session vocalist with her own home studio for many years, Audrey was able to face these challenges head-on.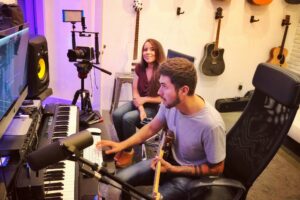 "When I work with artists who have never been through the [virtual production] process before, I need to do a lot of explaining and hand-holding. But the incredibly, crazy talented artist Audrey Callahan is a total Pro and was SO. MUCH. FUN to collaborate with." ~ Becky Willard of Vox Fox Productions
This is the first time Audrey has released music in an official capacity where she was also able to wear the hat of co-producer to some degree. From initial vocal production, to having a hand in pre-mixing and even adding in her own creative ideas when it came to sounds and bits of "audio candy" that you'll hear throughout.
"The entire process of bring this EP to life has been a dream come true. I couldn't have asked for a better musical team" ~ Audrey
Although much of the holiday festivities are shut down around the world, Audrey will be celebrating virtually with her fans through a private EP release party being held on December 5th. More details can be found here.
"Christmas has always been a time of togetherness for me and my family. It is my hope that my music will bring that sense of warmth, joy, and kindness that is so often associated with the holiday season" ~ Audrey
The Magic of Christmas is now streaming world-wide at all major digital retailers. You can also order a physical copy of the album along with festive merch on Audrey's website: www.audreymusic.com