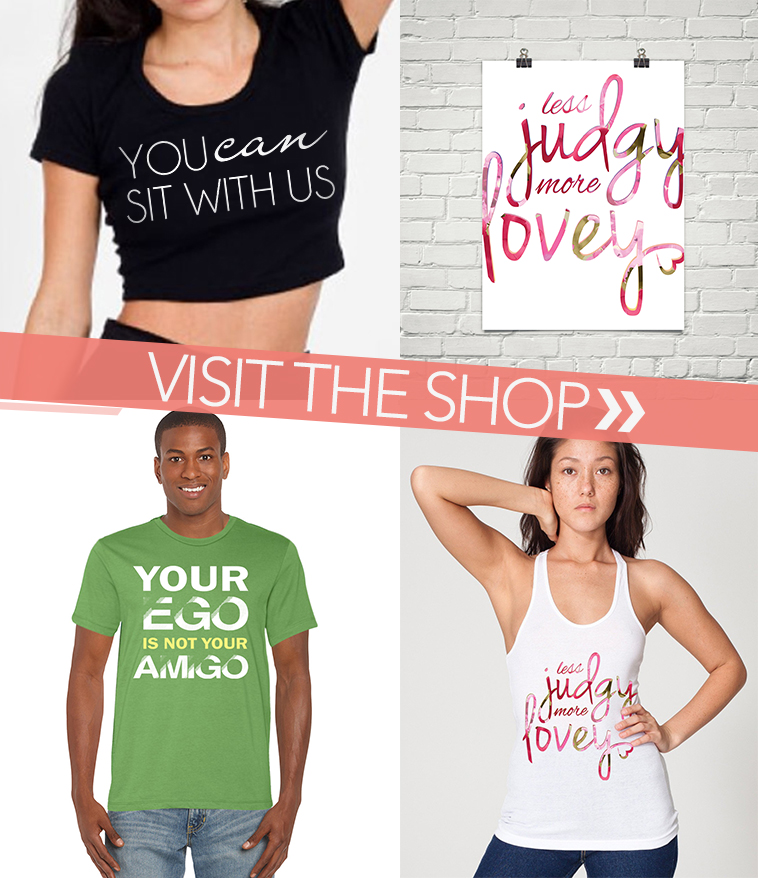 I can't believe it's been 2 years since I bought the domain name and re-sellers license for the
Spirit Warrior Shop
. Although no business plan has been written or website built, I still wanted to bring this idea to life in some fashion. Things have been busy over here in the music department that I have let this sit on the shelf for far too long. So ready or not here it is!
I've personally ordered these and am very happy with the quality and printing company so rest assured that the product is ready, just not my business plan. That's how I do most things in life though. I just kinda go for it and figure the rest out along the way :p
Great, more graphic tees you say..
Well yes and no. Let me tell you the back story of why creating these shirts was important to me.
I've been working hard the past 6+ years on my personal development. That alone is a story for several other blog posts so I wont go there, but I will say a big part of my transformation was affirmations. If you've never written any you gotta try it! It's a practice of writing down positive, present tense statements that you read to yourself on a daily basis (I am a successful singer songwriter, I am so grateful that my music is improving my fans thoughts and lives, Opportunities arrive in the right time at the right place, etc.).
I've gone through several sets of these and in the past it was quite eerie when, as I was reading them, I realized how many of the affirmations had come true when at the time of writing them I felt silly or like I was asking too much. As I grow I'm working on believing them from the get go.
Anyway, there is a ton of info out there and this fantastic video on how your thoughts create your life. I recommend you check it all out, but for now I will continue my story ;)
So rewind to 2 years ago, I was shopping in a Forever 21.
I came across this rack of tshirts and was browsing through them. They all had messages like "you can't sit with us", "my boyfriend is hotter than yours",  "material girl", etc. As I was giving up hope on finding anything of worth on that rack, I saw one single shirt. The only one of it's kind hidden amongst the others and on it read the words: "Think Positive". I bought it immediately, proudly wore it the next day and through a circumstance realized how powerful this shirt actually was.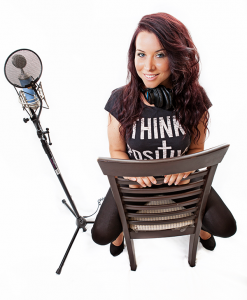 The day I wore the shirt I was in a huge hurry. As we discussed before, your thoughts create your reality and my thoughts were doing a number on me. Because I was in a rush and not in the best of moods, everything was going wrong. I got in the car and there was no gas. I start to drive and a red symbol pops up in the dash telling me my tire needs air. I get to the gas station to get more air and gas and see that you need quarters for the air of which I had none or like most maybe you just had to go inside to have them turn it on. Either way  it was another step I didn't have time for.
As my mood was quickly declining I briskly walked to the attendant only to see there was a big line. As I'm about to spiral even worse I look down to step up on the curb and catch a glimpse of my shirt that says "Think Positive". I instantly laughed and let go of everything that was stressing me out in that moment. Sure enough the line goes quick, I have a nice interaction with the attendant, I'm on my way and made it to my destination with time to spare.
That scenario could have gone way different had I not been wearing that shirt.
I decided to go back out to the mall and online to find some others like it,  but never could quite find anything similar. Since then I've seen lots of shirts pop up that say positive things, but they are a bit "fluffy" for my taste. Thinks like "dreamer" or "shoot for the stars". This is a vast improvement from what I WAS seeing and a great movement, but they didn't quite do it for me personally. So as with the other businesses I started, I created the Spirit Warrior Shop out of a personal need that I believe others can benefit from too.
So why the name Spirit Warrior?
I played around with alot of different names and came across this term that I thought really solidified what I was trying to embody. Spiritual warrior is used in Buddhism for one who combats the universal enemy: self-ignorance, the ultimate source of suffering.
For now the shirts are available on my website. I create them myself so if you're struggling with something in particular or have a request let me know!