SHORT BIO - Audrey
Audrey Callahan is an independent artist out of California who creates meaningful music to inspire, make deep connections, and empower others to achieve their own level of greatness.
Her pop infused lyrics are wholesome and inspirational.
An accomplished recording artist, songwriter and vocalist, she has released several singles, an EP entitled 'The Awakening', appeared in documentaries and films, has attended several Grammy Awards Ceremonies, but more importantly has finally stepped into living a life of true authenticity and purpose.
More than ever, Audrey has realized that whatever the mind can conceive and believe, it can achieve. No matter where her life takes her, one thing remains the same; she aspires to live a life based on love and compassion and share that message of positivity and growth with her audience far and wide.
LONG BIO - Audrey
Audrey Callahan, a captivating singer hailing from the sun-kissed landscapes of Southern California, has emerged as a prominent force in the music industry. Her artistic journey has been driven by a deep desire to create meaningful and uplifting music, serving as a source of inspiration, connection, and empowerment for her ever-growing audience.
As a singer-songwriter, Audrey channels her passion for storytelling into her craft, crafting pop-infused melodies that resonate with listeners of all ages. Her wholesome and inspirational lyrics are a testament to her commitment to spreading positivity and hope through her art. Each song she delivers is a testament to her belief in the power of music to transform lives.
Audrey's dedication to her craft has not gone unnoticed, and her exceptional talent has earned her widespread recognition and accolades. Among her notable achievements is the prestigious San Diego Music Award for Best Pop Song, a testament to the impact her work has on the hearts of her fans and peers.
Beyond her enchanting vocals, Audrey is celebrated for her ability to deliver messages that strike a chord with her listeners. Her voice carries a resounding strength that serves as a powerful conduit for the messages she seeks to convey. She uses her platform to encourage others to embrace their uniqueness, pursue their dreams, and unlock their true potential.
Artist Photos
**Click the image to download the high resolution version**
Headshots and Photo Studio
Live Performance
RV and Outdoors
Promotional Materials (logos, banners, etc.)
Social Links and Stats
Click the social profile title to visit the page.
Press and Reviews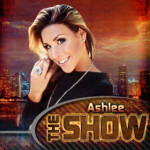 "You have the voice, you have the look and you are insanely talented!"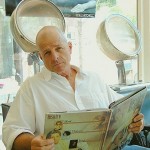 "You did exactly what I love and always harp on singers for not doing. You took a song and put your own surprises on it. You did some great vocal tricks and I loved every one of them."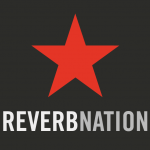 "The lyrics here are nice. Love the artist tone. She has a different sound. This is a great motivational track and nice love song.
The bridge is very strong. She did an excellent job singing the bridge here. All phases of this song work well together. Great pop record. I wish I could sing like that. Freaking Amazing, love it"

"You are awesome. You sound great. You look great. Tough song to sing and you did it well."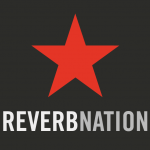 "Love the piano intro to this song. It has a calming and relaxing effect on this song. Love how the singer's voice as a soothing sound as well but assertive when she needs to be to make the song come alive. The background vocals blend in as well perfectly. I can see this as a potential hit on her hands if get enough airplay over the radio. Excellent love song as well."
Reverbnation Crowd Review for Better Me for Me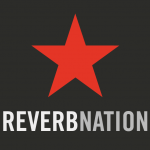 "Instrumental arrangement, is clear and distinct, starting with the piano notes. Vocally, the females is very strong and powerful. She has a good vocal range. Atmospherically, there is an inspirational feeling to the song and lyrics. Lyrically, the words are heartfelt and positive. The female singer really creates a positive energy. The instrumental arrangement is compelling and the digital sounds accompany the lyrics nicely. Commercially, I could see this song being used in a film."
Show Schedule