You never know how far your ripples may reach.
Too often we underestimate the power of a smile, a listening ear, a kind word. The smallest act has the power to turn a life around and inspire far reaching change.
Join me and together we can create a world where people look out for each other. Where we all pay it forward. Where success is measured in selfless acts. Where kindness isn't just a buzz word, but a way of life.

Step 1:
Do a random act of kindness.
Step 2: Share your act of kindness on a social channel and challenge a friend to do the same.
Make sure to use the hashtag #BringBackTheLoveChallenge so I can find you online and add you to the map!
Random Acts of Kindess Done!
Let's see how much of the world we can cover in love <3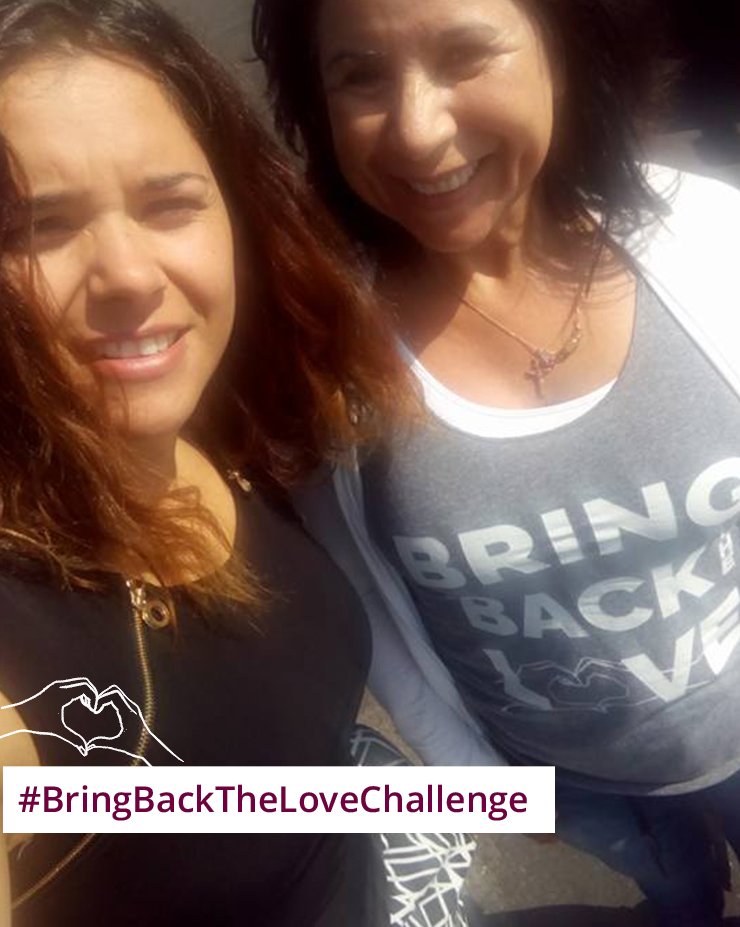 Bringing Back the Love in a
Bring Back the Love tank
! Cecilia met this nice woman while out running routine errands. While chatting she learned of her heart wrenching story of fighting a child custody battle with an runaway husband. So what does Cecilia do? She exchanges numbers with her and commits to helping her in any way she can to get her kids back. Here they are at the courthouse together making it happen!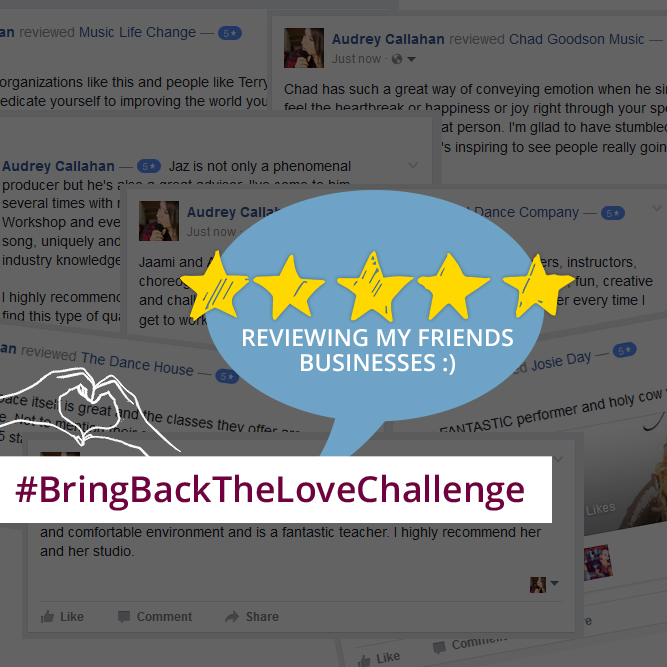 In this edition of the #BringBackTheLoveChallenge I do something that I should have done a looong time ago and am kinda bummed that I didn't think of it sooner. But alas, that is the beauty of this challenge now isn't it?!
It takes you out of your day to day routine and forces you to bring some love back into the world.
I searched my friends list high and low for any friends of mine that I've done business with or can vouch for personally and I left reviews on their fan pages
:)
It's simple, it's free and as a multi-business owner I know how valuable word of mouth and reviews can be.