Bio
Audrey was born in Long Beach, CA to a musical family. Because her family was military, she never stayed in one place for too long. Having lived in several countries by the time she was a teenager and going to 3 different high schools, this gave her a very broad and varied look into our world, its people and cultures.
One thing that was a staple during all this travel was her love for music. She began singing around the age of 2. Although this was her number one passion, she had reservations about pursuing it as a career because of the perceived difficulty and competitive nature of the music industry. As she grew older and more aware of her own personal power, she began to dive head first into making music her full-time career. Since then she has released several singles, an EP entitled 'The Awakening', attended her first Grammy Awards Ceremony and more importantly has finally stepped into living a life of true authenticity and purpose.
From this space of clarity and purpose, other areas of her life began to transform as well.
In 2017, her love of travel took on a new form. She and her husband decided to sell all of their worldly belongings and hit the road full time in an RV. They travel across the country, moving every couple of weeks doing impromptu fireside concerts and creating travel music videos along the way that they post to YouTube. This journey sparked the interest of a film company who has since reached out to Audrey and her husband in order to document their nomadic life (along with a few others) for a full length feature film set to air October 18, 2018.
More than ever Audrey has realized that whatever the mind can conceive and believe, it can achieve. And no matter where her life takes her, one thing remains the same; she is inspired by producing meaningful content, making deep connections and helping others achieve their own level of personal greatness. She aspires to live a life based on love and compassion and share that message of positivity and growth with her audience far and wide.
Artist Photos
**Click the image to download the high resolution version**
Headshots and Photo Studio
Live Performance
RV and Outdoors
Promotional Materials (logos, banners, etc.)
Social Links and Stats
Click the social profile title to visit the page.
Press and Reviews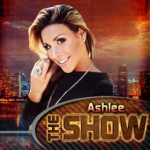 "You have the voice, you have the look and you are insanely talented!"
"You did exactly what I love and always harp on singers for not doing. You took a song and put your own surprises on it. You did some great vocal tricks and I loved every one of them."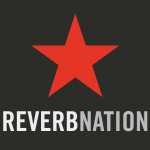 "The lyrics here are nice. Love the artist tone. She has a different sound. This is a great motivational track and nice love song.
The bridge is very strong. She did an excellent job singing the bridge here. All phases of this song work well together. Great pop record. I wish I could sing like that. Freaking Amazing, love it"

"You are awesome. You sound great. You look great. Tough song to sing and you did it well."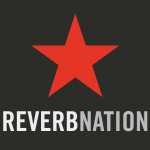 "Love the piano intro to this song. It has a calming and relaxing effect on this song. Love how the singer's voice as a soothing sound as well but assertive when she needs to be to make the song come alive. The background vocals blend in as well perfectly. I can see this as a potential hit on her hands if get enough airplay over the radio. Excellent love song as well."
Reverbnation Crowd Review for Better Me for Me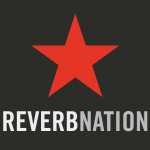 "Instrumental arrangement, is clear and distinct, starting with the piano notes. Vocally, the females is very strong and powerful. She has a good vocal range. Atmospherically, there is an inspirational feeling to the song and lyrics. Lyrically, the words are heartfelt and positive. The female singer really creates a positive energy. The instrumental arrangement is compelling and the digital sounds accompany the lyrics nicely. Commercially, I could see this song being used in a film."